Business Signs in Greensburg, PA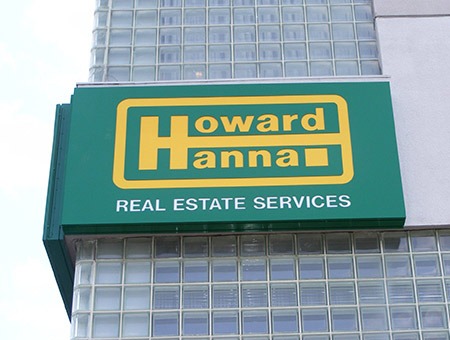 Signstat is a local sign company providing services to businesses in Greensburg, PA, and the surrounding areas. With our unwavering commitment to quality, exceptional customer service, and attention to detail, we strive to exceed your expectations with every project. From sign design to expert installation and ongoing maintenance, we offer a comprehensive suite of services tailored to your needs. Discover the power of a new custom sign and unlock your business's true potential.
At Signstat, we specialize in providing top-notch sign installation and business signs in Greensburg, PA, helping you attract attention, boost brand visibility, and drive business growth. Contact Signstat today to discuss your sign requirements and elevate your brand presence in Greensburg, PA.
Sign Installation Services in Greensburg
At Signstat, we understand the importance of a well-executed sign installation process. Our team of highly skilled professionals has extensive experience in handling a wide range of sign types, ensuring that your signage is flawlessly installed to maximize its impact. From exterior signs that catch the eye of passing pedestrians and motorists to interior signs that create a cohesive brand experience within your establishment, we've got you covered. Our dedication to quality craftsmanship and attention to detail ensure that your signs are securely mounted, promoting longevity and durability.
In Greensburg's competitive business landscape, having distinctive and eye-catching signage is vital to standing out. Signstat offers a comprehensive range of business signs carefully designed to suit your unique requirements. Whether you need a striking business sign, attractive window graphics, informative wayfinding signs, or captivating promotional banners, our team will work closely with you to understand your vision and translate it into stunning visual representations. With our state-of-the-art technology and premium materials, we guarantee high-quality signage that reflects your brand identity and captures the attention of potential customers.
Sign Repair and Maintenance in Greensburg, PA

Regular maintenance and timely repairs are essential to maintain your signs' effectiveness over time. Signstat provides prompt and reliable sign repair services in Greensburg, PA, ensuring that your signage remains in optimal condition. Whether your signs have suffered weather-related damage, electrical issues, or general wear and tear, our skilled technicians will assess the situation and efficiently restore your signage to its former glory. With our commitment to customer satisfaction and quick turnaround times, you can trust us to keep your signs looking their best.
We love providing our services in Greensburg, Pennsylvania, as it is known for its rich history and bustling business community. In Westmoreland County, Greensburg is a thriving hub combining small-town charm with urban amenities. With over 14,000 residents, this city offers a supportive environment for flourishing businesses. Whether you're a start-up, a well-established company, or anything in between, harnessing the power of effective signage is crucial to make a lasting impression on your target audience.