Custom Signs For Pittsburgh, Pennsylvania
At Signstat we help Pittsburgh businesses create personalized custom signs that reflect their values, brand, and style. Contact us today to chat with an expert and get a quote on custom signs for your Pittsburgh, PA business!
Custom Sign Design Services in Pittsburgh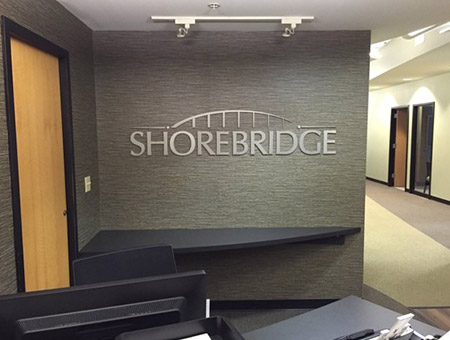 Creating custom sign designs can be a challenge. As one of the most important aspects of your business, your signage needs to not only look great, but make an impression. If you're not a professional sign designer then don't worry–we're here to help!
At Signstat our professional design team works with you to create unique and aesthetically appealing custom signage that's the right size, the right style, and the right price!
Branding – Our design team gets to know your brand personally to create custom signs that reflect your values and style. From choosing the right colors, materials, and sign type, we help you find what you're looking for!
Readability – Readability is an important aspect of custom sign design. Aspects such as fonts, colors, and contrast can impact the readability of your sign. Our designers offer their professional input, so you can find the right balance between readability and personal style.
Size – When it comes to business signage, size always matters. Is a large pylon sign necessary for your business, or would a small monument sign do the trick? Are there any potential barriers that could be blocking your sign's visibility? Is LED lighting necessary? Our design experts can help you answer these questions and more when creating custom signs for your Pittsburgh business.
Custom Sign Installation for Pittsburgh, PA
Pittsburgh isn't just a great place to visit, it's a great place to work! Packed full of businesses both large and small, there are a plethora of business opportunities in the "City of Bridges". In fact, Pittsburgh was ranked in the top 20 metropolitan areas to start a business in the USA. From mom & pop shops to large corporations, there are endless business opportunities in Pittsburgh!
At Signstat we are proud to provide custom signs to Pittsburgh, PA. From custom sign design to installation, we are here to help you get the most out of your business signage and increase your sales by bringing new clients to your door. When you choose Signstat, you're not only getting unmatched custom sign design, but sign installation services performed by skilled and certified professionals. We even back our work with a one-year warranty! Our custom sign installation services include:
Installation of foundation supports
Storm damage repairs
Pole replacements and footers
LED retrofits
Fluorescent tube replacement
Permitting and Engineering services
Auger services, and more!