Sign Installation, Channel Letters, Business Signs, LED Signs, and Sign Company in Murrysville, PA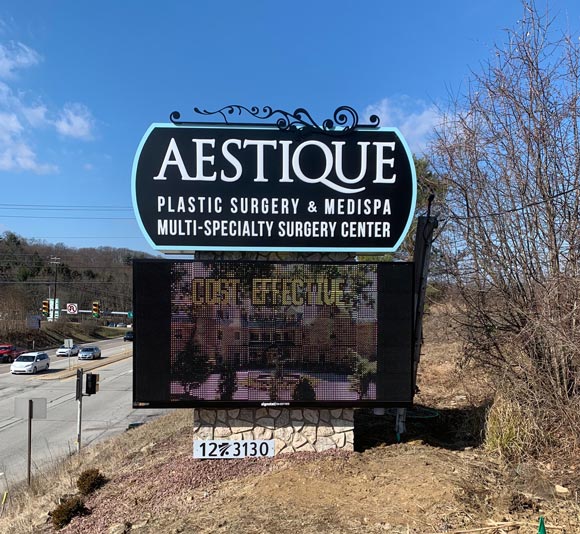 Signstat brings professional, unique, and custom signs to customers in Murrysville, PA. We are the go-to sign company and sign installation team for indoor and outdoor signs for various purposes.
From channel letters and pylon signs to LED signs and monument signs, we offer our clients multiple options to choose from to present their company in the best way possible. We also provide maintenance services to ensure your signage is always on and looking its best.
Business Signs in Murrysville, PA
Whatever your business sign needs are, Signstat is here to help you. We can work with you to design high-quality and long-lasting signs that will stand the test of time and suit your budget.
If you are ready to start advertising your products or services and promote your brand, count on us to help you find suitable types of sign designs for your project's goals.
Channel letters and pylon signs are perfect for attracting customers, creating brand loyalty, and improving sales.
LED signs are diverse and ideal for outdoor advertising.
Business signs are one of the most affordable ways to pick up steam. We offer a wide selection of material and lighting options, giving you full flexibility to create an outstanding sign for your brand.
Sign Installation in Murrysville, Pennsylvania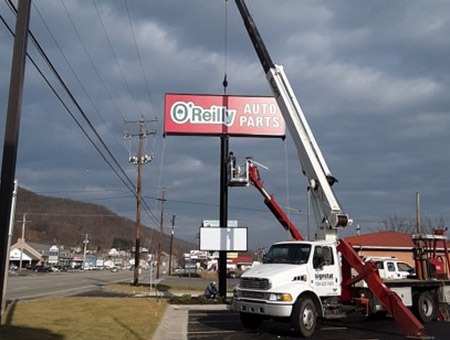 At Signstat, we understand the value a professional sign brings to a Murrysville business. Our goal is to ensure you are happy and satisfied with your custom signage through every stage of the installation process.
We use top-of-the-line equipment for sign installation and removal services to make sure the process goes smoothly. As an honorable member of the PA One-Call, the team values safety to ensure the sign is secure and won't cause any trouble to the property.
Murrysville is a town in Westmoreland County, Pennsylvania, with a population of approximately 20,000. It is a beautiful place to work and live, and most residents in the city own their homes. Whether you are into art or sports, Murrysville has plenty to offer. The best places to visit are Western Pennsylvania Sportsmen's Club, Kennywood Park, and the Pittsburgh Pedal Boats.
As a leading sign company and sign installation team in the area, we pride ourselves on offering your business the best custom signs to gain local popularity. If you want to design, install, or remove a sign, contact us today at 724-527-7475 to discuss details.