Some of the biggest signs that we regularly see are billboards. They are all over, and the simple fact is that they work. If you want to advertise your event, location, or more, billboards are a great way to help increase attention. And when you are ready to get your billboard sign up, the best billboard installations are done by Signstat Signs. Give them a call today to see what they can do for you.
Why Use A Billboard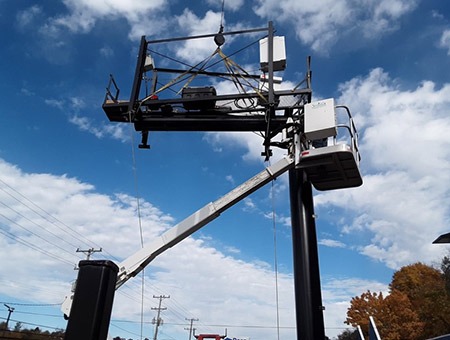 In this age of digital everything, billboards seem to be an antiquated form of advertising. But there are still many reasons why billboards are an effective and useful medium to reach your designated audience. These will make you take another look at billboards as part of your marketing efforts.
First, as you probably know, billboards seem to be everywhere. That's because they work! Billboards can be used to blanket an area with your message, or you can target specific areas for your message. Billboards are where your market is, and they work 24 hours a day for you.
Second, billboards are moving into the digital age themselves. You probably have seen one at some point, but electronic billboards are now a reality in many regions. If you have wanted to have multiple messages on your billboard, now you can without the cost of constantly replacing things. Digital billboards are colorful and bright, and allow you to have a variety of messages on the same billboard location. You might even want to incorporate video in your billboard!
Along with billboards working for you 24 hours a day, they also have the advantage of repeat exposure. Every time someone drives past the billboard they will be exposed to your message. Repetition is key to getting your message to affect customers, and billboards offer that repeated exposure on a cost-effective basis. Additionally, billboards have a BIG impact and can often be very memorable.
Cost-effectiveness is another advantage of billboards. With more and more media options being split up, billboards are the same as they always have been, but better. As more cars pass by them billboards offer more and more exposure. They haven't gotten split, in fact with digital billboards they have now gotten even better by offering moving scenes versus the static versions.
Experience Is the Key
When you are ready to have a billboard and to get it installed, you want to work with a company that has experience in doing things right. Signstat Signs has been in the industry for more than 25 years and has grown with the changes in the industry. Put them to work for you on your billboard installation today!