Billboard installation is part of the large-format outdoor arena. a medium that is radically altering the environment in which we live and the appearance of our towns and cities. Reaching people where they live, commute, work, and socialize is easy with billboard installation. Billboard installation can't be turned off, unlike other mass media like radio and television or it's impossible to ignore print advertising in magazines or the case of advertising on the Internet, it does not vanish as quickly as it appears.
Let us look at the advantages of billboard installation:
A clear and concise call to action is provided by billboards. The viewers of successful billboards are immediately captivated and compelled to take straightforward action.
Using a unique hashtag, phone number, URL, text-only number, or advertisement that isn't posted anywhere else, billboards can be set up so that their effectiveness can be accurately tracked.
Billboards are one of a kind because they can easily target specific regions of the country. Geo-targeting is a marketing strategy in which the chosen content is only delivered to a specific and targeted geographic location chosen for its unique and strategic advantage.
Billboards are used to attract potential workers. Due to their placement along roadways, billboards target a travel-ready audience. Since a lot of people who drive by billboards are going to or from their current workplace, they also specifically target employed people, a valuable hiring demographic. 
Billboards have a large audience. Billboards may be seen by hundreds of thousands of new people each month, depending on the location.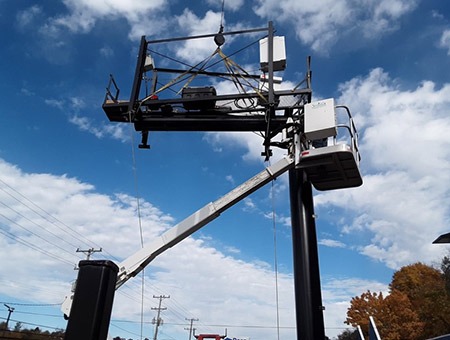 Our sign company, Signstat has been providing businesses in Pittsburgh, Uniontown, Indiana, PA, Monroeville, Jeannette, and PA areas with custom billboards that meet their budget, requirements, and preferences for nearly 30 years. Our technicians install billboards in a way that sets them apart from your rivals by using the most recent outdoor signage technologies.