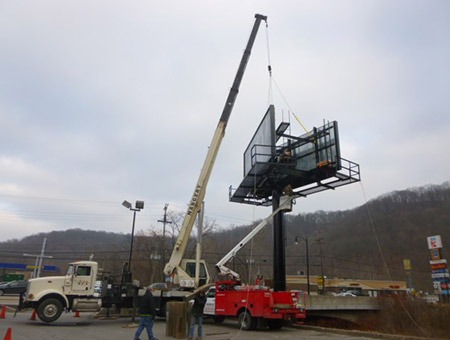 Do you need Pittsburgh signs? Perhaps you are looking for a local Pittsburgh sign company that can handle everything you need, from sign design to sign installation, outdoor lighting, billboards, or other outdoor advertising. Well, Signstat is the right choice for you!
Pittsburgh business signs need to stand out due to the sheer competition in this major city. If your sign isn't easily visible, easy to read, and eye-catching, you could be missing out on many potential customers! At Signstat, we have a passion for creating amazing custom signs in Pittsburgh that will help your business stand out! But what type of sign is right for you?
Pittsburgh Interior and Exterior Sign Installation
Channel Letters
CNC Routed/Carved Signs
Metal Signs
Wood Signs
LED Signs
Electronic Message Boards
Pylon Signs
Monument Signs
Billboard Structures
Vehicle Vinyl Lettering
Wall Signs
And More!

Pittsburgh Custom Signs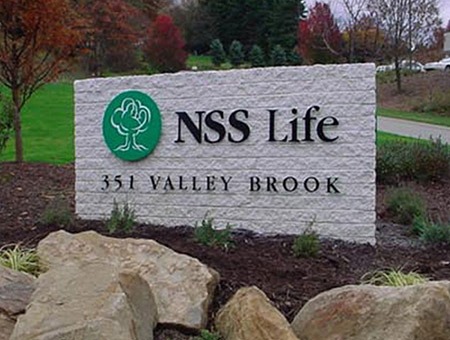 Your business isn't cookie-cutter, so why would your business sign be? Your sign must effectively convey brand recognition to stand out and stay memorable. That's where custom signs for Pittsburgh businesses are key! Not only will you need a box sign, channel letter sign, or monument/pylon type signage outside, you need to carry your brand throughout your business interior with wall signs, carved signs, wayfinding signs, LED signs, and more!
The US Census Bureau lists that over 300,000 residents call Pittsburgh home as of 2019, and in 2012, counted nearly 25,000 businesses residing in Pittsburgh. That number has likely only increased in the last decade. There are eight Fortune 500 companies based in Pittsburgh, with many more small and large companies throughout the town and the surrounding areas, such as Jeanette, Monroeville, Uniontown, and Indiana, PA.
Whether you have a prime location in The Bluff, Downtown Pittsburgh (Golden Triangle), or The Strip District, or are located further outside of the heart of town, the need for high-quality custom signage applies to all. Get started with a custom sign that really has an impact on the community, contact Signstat today!
Financing for Business Signs in Pittsburgh
Whether you're just starting out, or you've owned your business for years, you need to include a business sign in your company budget. A well-placed business sign can increase your sales 10% or more just by utilizing outdoor sign technology. Digital signs can increase brand awareness by 47% and boost the average purchase by nearly 30%!
At Signstat we help you find the right type of business sign for your company in Pittsburgh, PA, or the surrounding areas. With sign materials that include monument signs, LED signs, channel letter signs, and more, we assist you in designing quality custom signs and provide financing options.