Signstat Signs wants to be your sign company. They have a lot more that they can do than you might imagine. Whether its a corporate sign or a custom sign, interior, or exterior, upon a pylon or on the side of your building, signage is an important piece that shouldn't be neglected. What should you expect in your sign company?
Experience and Knowledge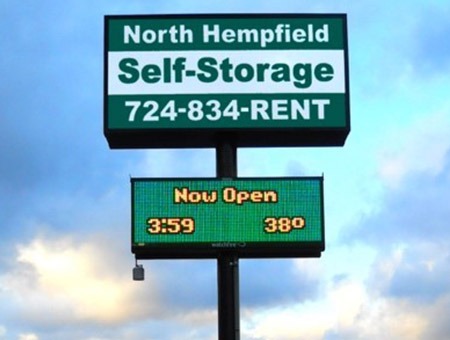 You don't want just any sign company to work on your signage. You demand a sign company that has experience in putting up signs all over. Signstat Signs has more than 20 years of experience in building, installing, and maintaining signs. You also want a sign company that listens to you and works with you to design a sign that has your personality as part of it. Signstat Signs custom sign design and fabrication team are ready to help make your vision a reality.
Know-How To Make Your Sign "POP"
You've probably seen many signs that are just "blah" in their appearance. Likewise, I'm sure you've seen some signs that really "wow" you in how they look. Its that latter reaction that you want in your signs, no matter where they appear on or in the building. Using their years of experience, the team at Signstat Signs can show you how you can make your sign "pop" with small changes here or a bit of lighting there. Using the right color combinations, material choices, and other options will ensure your signage is just what you wanted.
Installation Equipment Ready To Go
It's one thing to have your sign built, it's quite another to have it installed properly. Don't end up going with a sign company that has to scramble to rent the right installation equipment, such as cranes. And don't use a sign company that doesn't know how to ensure any overhead wires or buried cables are not going to interfere with the installation of your sign. Signstat Signs has a full team with bucket trucks, auger trucks, and cranes ready to go when the sign is done so you aren't waiting any longer than necessary to get your sign installed.
Maintenance When Required
As a full-service sign company, Signstat Signs not only builds and installs signs but also can do maintenance and repair services. Regardless if it's from age, weather incidents, or other accidents, your sign should be handled by an experienced crew. Let Signstat Signs take care of your signs to keep them working properly. Give them a call today to learn what they can do for you.