Are you looking for an effective way to market your products? The market has become so fierce when it comes to competition that every brand has to look for innovative ways to promote their brand so that they stand out for the customers. A remarkable way to market your business would be to invest in good quality business signage. But first you must look for a sign company. We, at Signstat, can be the right choice for you. We are an established and reliable company which has been in this field for a long time. We can provide you with various kinds of business signs, right from monument signs, pylon signs, billboard signs to even LED signs, metal signs, and so on. We are known for our great quality products, amazing variety, and customer oriented approach. So, if you belong to areas such as, Pittsburg, Indiana, PA, Cranberry Township, Butler, PA, Monroeville, or Uniontown, then you can opt for us.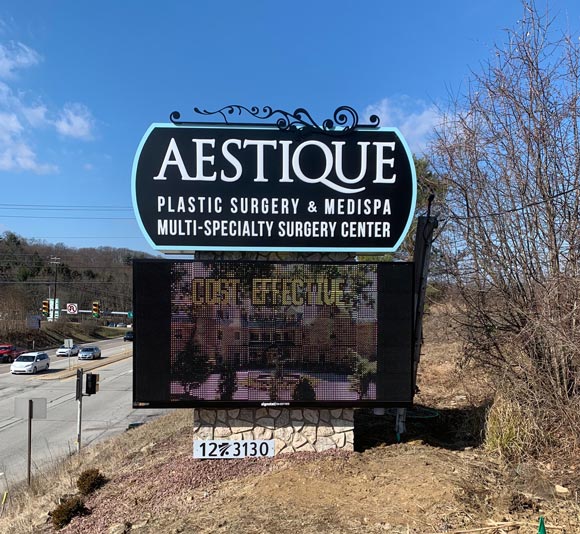 Here, we have put together a few factors to keep in mind while buying signage solutions from a sign company. Take a look.
You must understand that the signs you are buying should be of a good quality material so that these last longer and are durable. After all former you're going to pay for it from your hard earned money and it should be worth it. In order to understand if the company has faith in their own products, you should make sure that you are getting a good warranty for the products. In this way, if something goes wrong with it, you can get a quick replacement for free.
You must have a set budget when it comes to your business promotions. You have to make sure that the cost of these signage solutions are affordable for you. You should ask for quotes in advance from different companies and then compare them to choose the one that offers you the cheapest rates.
So, if you're thinking of getting these signs from us, contact us now.